Exhibitions & Installations
Vasane | Zubaan Video Installation | City Bolti Hai (The City Speaks) | The Sacred and the Public | Fields of View (Only on 27 May 2023)
Author in Conversation | City of Incident
Author in Conversation
Annie Zaidi will be in conversation with scientist and fiction writer Indira Chandrasekhar
Parks and Rec: Green Spaces in the Urban
Panel Discussion
Public parks are crucial components of urban landscapes, providing a range of benefits to residents and visitors alike. Come explore the captivating world of parks, and learn how they enhance our surroundings, provide vital green spaces for leisure and exercise, and serve as essential habitats for various species. Don't miss this opportunity to interact with our speakers and deepen your appreciation for these cherished public spaces.
Exhibitions & Installations
Vasane | Zubaan Video Installation | City Bolti Hai (The City Speaks) | The Sacred and the Public | Fields of View (Only on 27 May 2023)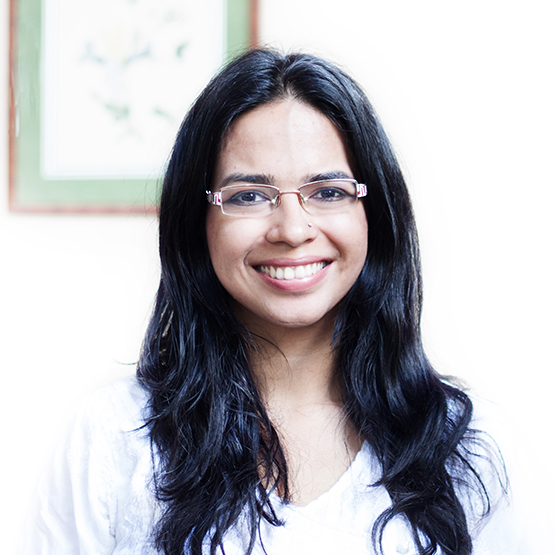 Samhita Arni
Building Cities and Worlds: A Creative writing Workshop
Workshop
In this short workshop, writer Samhita Arni will introduce a few tools to develop the character, cultures, visual language and myths of a place. As a secondary aim, writers who wish to explore the various ways in which social, economic and urban inequalities can be explored through storytelling, are invited to bring the themes, lenses and ideas that interest them to this workshop, to discover and experiment with ways in which new perspectives on these can find life through fiction. Those interested in genres such as Utopia/Dystopia/ Science Fiction may find this workshop of interest.

Atelier prati
Monotype Printing Workshop
Workshop
Monotype printing is a unique and versatile printmaking technique that involves creating a single, one-of-a-kind print. Participants can experiment and explore their creativity through this workshop. They will learn how to manipulate ink using various tools such as brushes, rags or even their fingers to create desired textures, patterns and shapes. The result is a distinct and unpredictable print with a rich tonal range. At the end, participants can take home a truly unique and captivating work of art.
Trees, Communities & Public Spaces
Panel Discussion
In the post-pandemic scenario, we have realised that our cities need to have public spaces that are both people-centric and nature-centric. Our focus on generating and sustaining small, green spaces within each neighbourhood as well as retaining streets lined with trees would ensure that we work and live in environments that enable physical and mental well-being. For this, we need to develop and strengthen the bonds between nature and people. This panel will take an interdisciplinary approach to understand how we can do this. The panelists will be sharing their insights from their own disciplines, that include urban planning, environmental philosophy and everyday urbanism.
What the Tech? Bridging the Language Gap
Panel Discussion
An exploration of how tech and AI is being used to bridge gaps and solve social problems with a focus on how language is an integral part of doing this and making tech accessible. The panel will aim to present practitioners' ongoing work, share their perspectives on this topic and explore why this is relevant in the Indian context.
Author in Conversation | Teen Couple Have Fun Outdoors
Author In Conversation
Aravind Jayan will be in conversation with author and journalist Nisha Susan
The Space between the Words: Stories from Assam, Nagaland and Arunachal
Panel Discussion
The panellists will explore the idea of occupying and using space — as a medium to tell stories, express ourselves, create solidarities and sustain ourselves as feminists, writers, artists, poets, and activists. Coming from vastly different backgrounds but often moving between different worlds — the urban and rural, capitalist and community-based, patriarchal and feminist, heteronormative and genderqueer, conflict and peace, the panel will try and address questions like: how do we use our existence and experience in these spaces, and the spaces in between, to write, reflect and move beyond binary identities?
Exhibitions & Installations
Vasane | Zubaan Video Installation | City Bolti Hai (The City Speaks) | The Sacred and the Public | Fields of View (Only on 27 May 2023)
Beyond Voting: Exploring Citizen Participation in Urban Governance
Panel Discussion
Urban areas are faced with numerous challenges such as rapid population growth, insufficient infrastructure, and climate change. To tackle these issues effectively, it is essential to have meaningful participation and engagement of citizens in decision-making processes. Therefore, the panel aims to explore the different forms of citizen participation and their impact on urban governance beyond traditional methods of voting.
Feminist Cities and How to Write Them
Panel Discussion
As people interested in feminist ways of learning, The Third Eye put together an entire edition on ideas around the City in 2021. In the process of curating it, we started to ask ourselves—could there be a feminist way of writing about the city? What would it mean in terms of form? Whose voices would be foregrounded? What implication would it have on the process? This panel answers some of these questions through a moderated conversation between writers and creators who are occupying and transforming their respective locations. They have varied relationships—sometimes intimate, sometimes fraught—with the places and spaces they inhabit; their experience promises to offer a new lens for us to look at our own surroundings.
Following a Prayer
Author In Conversation
Sundar Sarukkai will be in conversation with writer and publisher Urvashi Butalia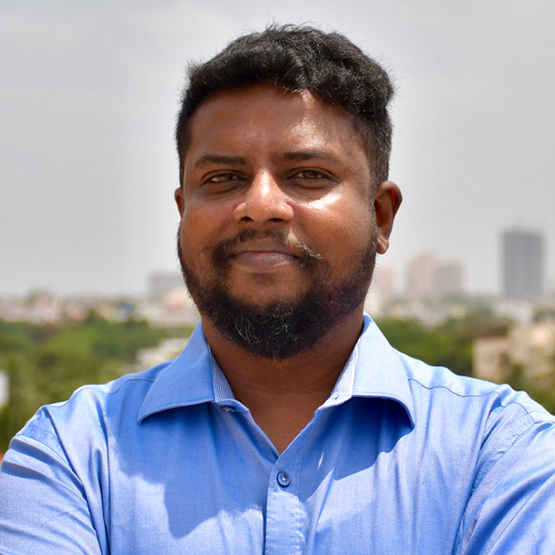 Berty Ashley
Let's Get Quizzical
A general quiz about the world around us! Through a fun quiz let's learn how nature has inspired innovations in engineering, how people chanced upon discoveries that changed history, how pop culture has become part of science, and why some people on a train have to thank a slime mould. Come and discover that you know much more than you think you do!