Vasane by Indu Antony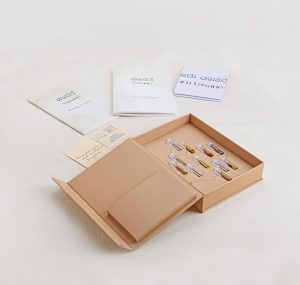 This is a project archiving the smells of Bengaluru. Bengaluru is a delightful potpourri of a city with multiple identities and cultures, and as a technological centre is subject to change at a rather fast pace. But unlike cities like Mumbai and Chennai, Bengaluru doesn't yet have a distinct smell that can call its own. We all know smell is one of the most under-rated senses and awakening this within the context of the city could lead to a deep layer of engagement with the city. Adding an olfactory identity could certainly contribute to Bengaluru's strong characteristics. The city has a wide range of people who are invested in the smell industry but to turn their lens (or noses) to understand our everyday smells would be an interesting exercise. It will allow us to navigate the city via multiple smell profiles, creating an interesting perspective of its landscape. Anybody who enters a new city tries to connect to the city with their senses – this helps build a bond and a deeper sense of citizenship.
The Sacred and the Public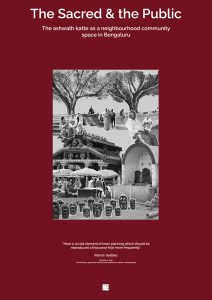 In India, there are social and religious practices intersecting with the process of urbanization at various levels. This exhibition is based on an on-going research project by the Everyday City Lab that looks at how people are able to generate and sustain small, public spaces or ashwath kattes in the city of Bangalore through worshipping the peepul tree. Based on a study of 100 kattes, it finds that while these are sacred spaces, they are also inclusive spaces for women, children and the elderly. Also, they provide both physical and mental well-being in the present-day post-pandemic scenario in our cities.
City Bolti Hai (The City Speaks)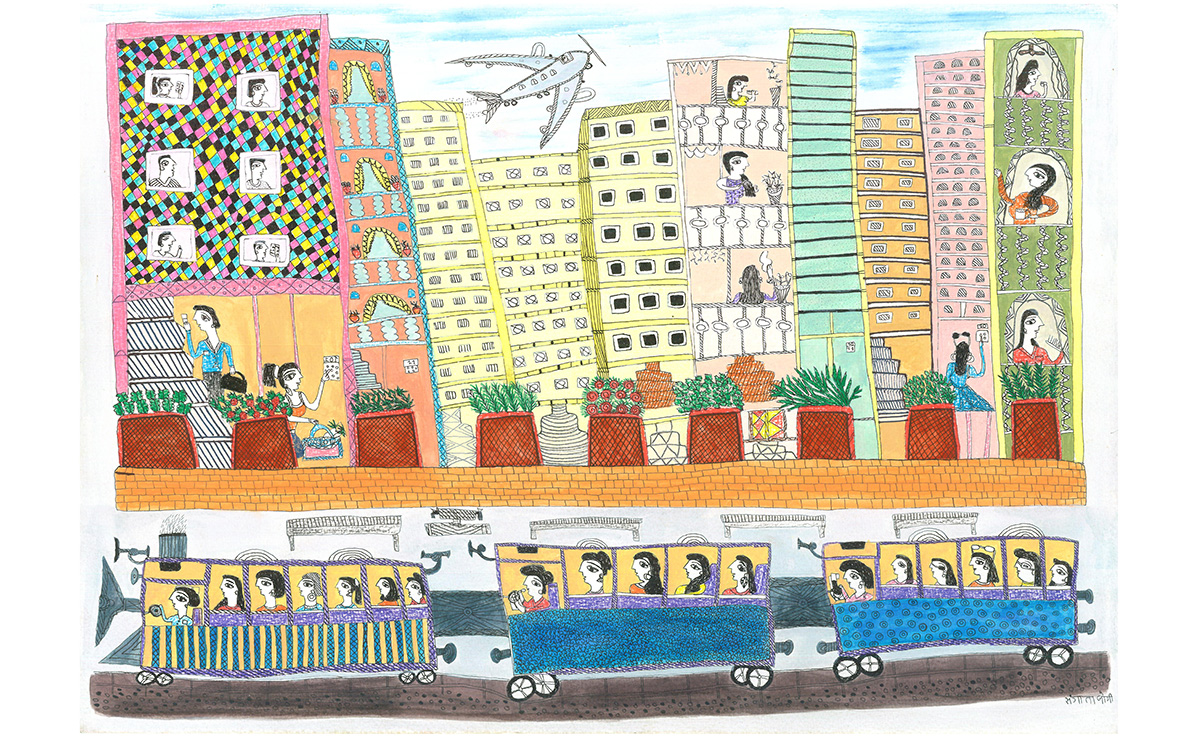 This audio-visual exhibit, drawn from The Third Eye's City edition, explores ideas around mental, physical and digital cities and how gender, sexuality and feminist ideas live in them. It looks at habitation, movement, occupation, and communities on one hand, and desire, opportunity, and identity formation on the other. In authorship, it brings together those that dream of cities, those who live in cities, and those who build cities. Art and Image Editor for The Third Eye: Shivam Rastogi The Third Eye is at www.thethirdeyeportal.in and www.thethirdeyehindi.com. It is powered by Nirantar Trust, a resource and praxis centre working with gender and education since 1993.
Image Credits – Sangita Jogi and Arti Ahirwar
Zubaan Video Installation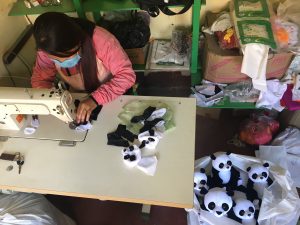 A collection of photographs from one of Zubaan's Through Her Lens exhibitions, titled 'The Space Without' presented as a video. Through Her Lens (THL) was conceptualised from conversations on decolonising research and making accessible ideas, thoughts and movements that emerge from and rightfully belong to indigenous communities in the Northeast. While gender often gets relegated to the sidelines when there are issues of racism, land rights and resource extraction, settler colonialism and more, we wanted to provide a platform to centre these issues through the eyes of women, queer, trans and non-binary persons. Whether it's women vendors creating alternative areas to sell their wares, communities mobilising to demand their rights, or people from marginalised groups accessing public spaces on their own terms, 'The Space Without' shines a light on how the mere occupation of a particular space can be a form of resistance in itself. Across the board, space was and is continuing to be reclaimed in similar yet fundamentally different ways.
Image Credits – Sophia Lisam
Zubaan Video Installation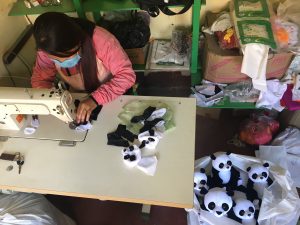 A collection of photographs from Zubaan's Through Her Lens exhibition presented as a video.
Image Credits – Sophia Lisam
Fields of View (Only on 27 May 2023)
City Game: This game will have you go around in turns and design your dream city. Through the course of the game, you will learn the factors to consider in order to build a city where everyone has equitable access to resources.
Time: 11:00 AM to 12:30 PM
Hanigalu: Hanigalu, meaning "a water droplet" in Kannada, is a digital simulation game, where participants plan the water usage patterns of the fictional city, Paanipura, based on complex data models. The game is built on real data of water usage patters in Bengaluru.
Time: 4:00 PM to 5:30 PM