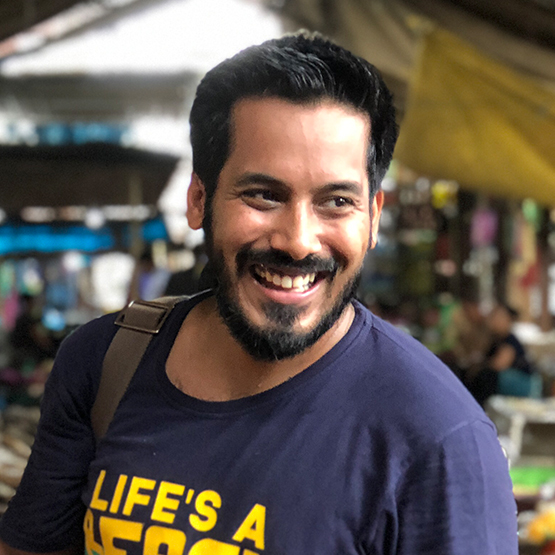 Thomas Zacharias
Chef Thomas's passion for cooking began in his grandmother's kitchen in Kerala. He worked at the three Michelin-starred La Berenardin in New York City before returning to India to helm the kitchen at Olive Bar and Kitchen in Mumbai and joining The Bombay Canteen as Chef Partner in 2014. In 2022, Chef Thomas founded The Locavore, a platform committed to championing a local Indian food movement and doing good through food. The Locavore achieves its mission through thoughtful storytelling, organizing curated events and travel experiences, highlighting the work of conscious producers, and building purpose-driven communities through projects.
Sunday 28 May
Writing from the Hearth: Food, Writing and Memories
Panel Discussion
How does food writing capture memories and cultures? How has the genre evolved in the age of the internet, and what value does it bring to the documentation of identity, cities, spaces, and cultures?