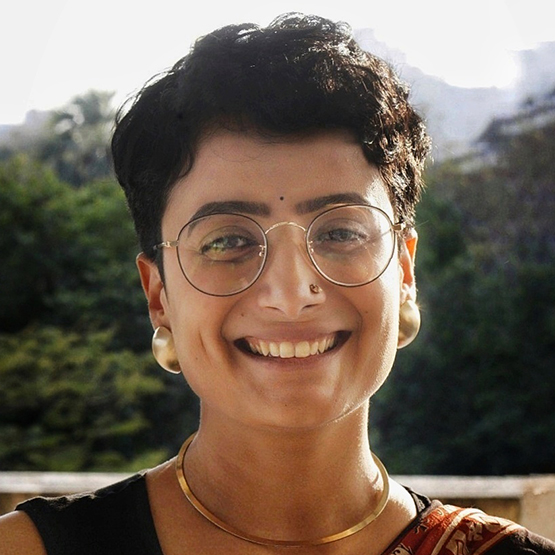 Sohnee Harshey
Sohnee Harshey is a feminist researcher and aspiring educator. Currently, she leads the communication strategy work at Nirantar and The Third Eye in New Delhi. Prior to this, Sohnee was part of the founding team of Economic and Political Weekly's digital initiative Engage where she was involved in creating new knowledge formats to demystify social sciences research.
Sunday 28 May
Feminist Cities and How to Write Them
Panel Discussion
As people interested in feminist ways of learning, The Third Eye put together an entire edition on ideas around the City in 2021. In the process of curating it, we started to ask ourselves—could there be a feminist way of writing about the city? What would it mean in terms of form? Whose voices would be foregrounded? What implication would it have on the process? This panel answers some of these questions through a moderated conversation between writers and creators who are occupying and transforming their respective locations. They have varied relationships—sometimes intimate, sometimes fraught—with the places and spaces they inhabit; their experience promises to offer a new lens for us to look at our own surroundings.