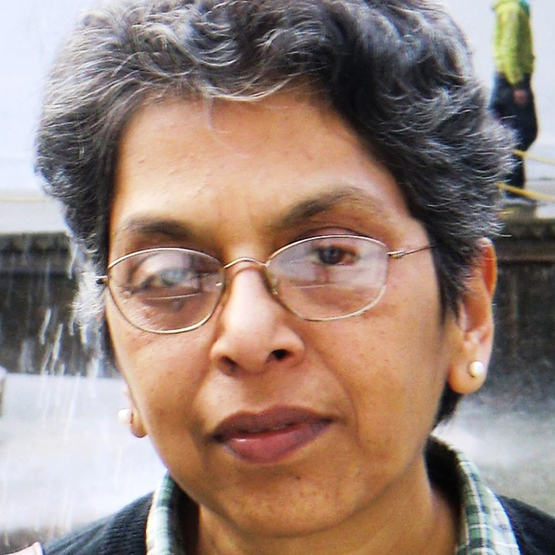 Banashree Banerjee
Banashree Banerjee is an architect, urban planner, researcher, and teacher. She works as an independent consultant and as Senior Housing and Urban Management Expert at the Institute for Housing and Urban Development Studies, Rotterdam. She has practiced and written extensively on participatory planning and improvement of housing environments in several Asian cities. She actively supports and proposes regeneration of streets and public open spaces for making cities and neighbourhoods liveable.
Saturday 27 May
Trees, Communities & Public Spaces
Panel Discussion
In the post-pandemic scenario, we have realised that our cities need to have public spaces that are both people-centric and nature-centric. Our focus on generating and sustaining small, green spaces within each neighbourhood as well as retaining streets lined with trees would ensure that we work and live in environments that enable physical and mental well-being. For this, we need to develop and strengthen the bonds between nature and people. This panel will take an interdisciplinary approach to understand how we can do this. The panelists will be sharing their insights from their own disciplines, that include urban planning, environmental philosophy and everyday urbanism.