DAY 1 | 25 FEBRUARY 2021 | THURSDAY
11:00-13:00 | Conversation with Librarians | Synthesizing 2020 for the Future
Session description
2020 was a novel year, and it forced libraries to do novel things- be it embracing new technologies, re-jigging old ideas, digitizing collections, and even delivering books- all so that they could remain open and accessible to their communities. Come join us as City Scripts kicks off its sixth edition with this session, led by community, academic and public librarians, as they discuss learnings that could forge a new way forward.
Panelists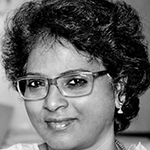 K. Rama Patnaik has a Doctoral Degree in Library and Information Science from the Andhra University of Visakhapatnam, India, and the Master's and Bachelor's degree in Library and Information Science from Andhra University, and a Master's degree in Sociology from IGNOU.  She was awarded the Emerald LIS Research Fund Award for best research proposal in 2012.  She has published one book and fifteen papers in reputed journals, even course writer for INFLIBNET e-pathshala, University of Hyderabad, and BR Ambedkar Open University Programmes on Library and Information science. She was recently awarded as the Best librarian by MANLIBNET, a network of business school libraries in India.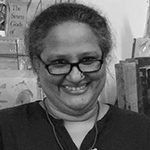 Sujata Noronha holds the work of a library based organisation Bookworm in Goa .  She has over 20 years of experience in the education sector.  Sujata holds a Masters in Financial Management and in her late twenties shifted to education by returning to University where she earned a Masters in Education and an Mphil in Education from Tata Institute of Social Science. Her area of specialisation and interest resides in literacy which she activates through the portals of a library imagination. Sujata edits an online journal Torchlight which is on libraries and bookish love, consults with various NGOs and educational institutions in the country and is a Consultant for Library work with the Tibetan Government in Exile for a number of years. Through Bookworm Sujata has enabled a practice that demonstrates how libraries can be vibrant spaces of learning for all age groups across all contexts. She designed and offers the Library Educators Course which is supported by Tata Trust, a one of its kind professional development course in the country for teachers and educators around the library. Sujata's work is enabled by the rich and diverse team who reside at the heart of Bookworm and believes that everything changes when we read. What we read and how we enable that reading are critical components that must be explored to enable change.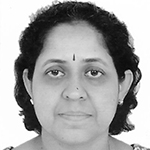 Hamsa Kalyani has been with the National Institute of Advanced Studies, Bengaluru since its inception three decades ago. She has set up the Library services and has been responsible for collection development over the years. She developed the institutional repository of NIAS in 2006 using Eprints software.  In 2007, the new Library space was aesthetically designed to create a pleasant ambience for reading and research with adequate physical infrastructure under her supervision. Ms Hamsa has been managing the Institute website and has been involved with the publications programme of the Institute for the last many years. In 2010, she was responsible for developing the institutional repository for Manipal University as a collaborative project with Indian Institute of Science.  Recently, a Coffee Table Book of NIAS titled Transformation through Research, Dialogues, and Policies was published under her supervision.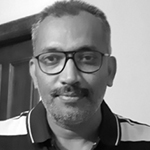 M Madhan is a librarian by profession and he has more than 20 years experience in research and academic librarianship.  At present, he is working with the library of Azim Premji University. His research interests are scientometrics, and open access to scholarly publications.  His other interests are development of libraries in public schools.
15:00-17:30 | Comic Book Workshop | Writing Pictures and Drawing Words
Session description
Aren't comics just the coolest? City Scripts '21 is bringing you all things comic in 'Behind the Panel: A Comic Workshop'. This workshop is for everyone interested in learning how to write or illustrate a comic, but don't know where to start. You will need: Pencil and paper, a fast internet connection, and an open mind.
Panelists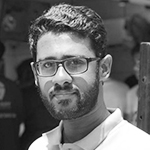 C. G. Salamander is a writer, comic journalist and editor who lives in Chennai, India. He enjoys writing horror and humour, and likes manga, Terry Pratchett and cows. Salamander is currently working on a book about mythical beasts. Salamander is also a commissioning editor with close to a decade of work experience in publishing. He's the founding editor of Jellyfish Monthly, ex commissioning editor at Pratham Books, and has consulted for some of the country's largest publishers.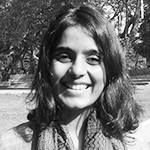 Sahitya Rani, an animation film design graduate from the NID, Ahmedabad is an illustrator currently based in Mumbai. She especially enjoys illustrating children's books and comics. She is also a potterhead who loves filter coffee and anime. She's currently working on an experimental horror comic and a mixed-media digital storytelling piece. Her work has been published by Scholastic, Hachette and The Mint and she has also worked as a guest art director for Pratham Books.
18:30-20:00 | Photos and Conversations | From the Intimate to the Streets: Documenting Our Lives and Cities During COVID-19 with The Journal Collective
Session description
Join a panel of women* photographers from the US, India, Columbia, Indonesia, Thailand, Nepal and Saudi Arabia as they discuss their work for The Journal — an established global photography collective of several hundred women* who have come together to create a profound avenue for connection, creativity, and support. The group will discuss how the project has provided insight into the lives of working photographers around the world during COVID-19.
Panelists
Samyukta Lakshmi is a documentary photographer and photojournalist based in Bangalore, India. Her work focuses on vulnerable communities, social inequality, the human spirit, resilience and climate change. She is a graduate of the Documentary and Photojournalism program at the International Center of Photography, New York. Her work has been published in The New York Times, Der Spiegel, BBC, Bloomberg News, Quartz, Business Insider USA, MIT Technology Review Magazine, Refinery29, Caravan, Nrc.nl, Grazia, Yahoo Finance, Deccan Herald. She has been exhibited both in India and internationally.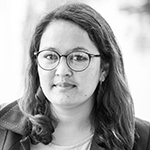 Uma Bista is a photographer based in Kathmandu, Nepal. She works on visual narratives that focus on issues of gender inequality . She studied International Photography Program in Pathshala South Asian Media Institute, Bangladesh. Uma was named in British Journal of Photography's annual "Ones to Watch 2019". She is a mentee of Women Photograph 2020. She is a Magnum Foundation Photography and Social Justice Fellow 2020. She has been working as a photojournalist for Annapurna Post national daily.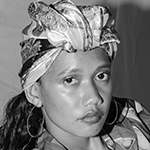 Nyimas Laula is an Indonesian photojournalist based in Jakarta and Bali, Indonesia. Her works focus on environmental and human rights issues across the country.  She began her journey in 2015 and has since worked with Reuters, The New York Times, National Geographic, Washington Post Magazine, and VICE.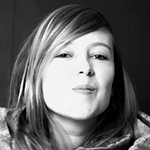 Liliana Merizalde Gonzalez is a Colombian documentary photographer and visual artist iInterested in identity, memory and territory issues generally linked to women and our strength. She usually mixes documentary photography with staging based on life stories used as a vehicle to deepen the way in which social, political and community situations are documented and understood. She has done commissioned and on assignment work for Spiegel, Atmos, Netherlands Cadaster for their project Land In peace, Victus (a peace construction lab through art) Warchild Holland, Fundación Batuta among others. Her commissioned and personal work has been published in The New Internationalist, New York Times, Americas Quarterly, VICE Identity UK, VICE France, VICE Colombia, etc. She has participated in collective and solo exhibitions in Colombia, Peru, Spain and the United States. I was selected for MOPLA (Month of Photography LA) organized by Lucie Foundation. Finalist in IWPA 2018 (International Women Photography Award 2018). I'm part of the Women Photograph Database and Native Agency.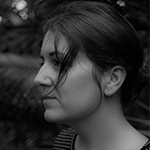 Brooke Herbert is a documentary filmmaker and photographer currently based between Portland, Oregon, USA and Delhi, India. Previously, she was a film producer at Blue Chalk Media in Portland and prior to that, she was a multimedia producer at the Chicago Tribune. She earned her Master's degree in photojournalism from Ohio University, where she also taught. Brooke is a member of Women Photograph, The Journal collective and The Video Consortium. She has been nominated for four regional Emmys for her work in Oregon.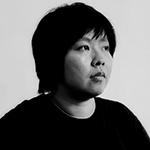 Watsamon Tri-yasakda, also known as "June" is a photographer and visual storyteller born and based in Bangkok, Thailand. She is actively documenting issues of human rights for LGBTQ community in Thailand and Southeast Asia. She is a member of Women Photograph and The Journal collective. Her works have been published and featured in local and international publications such as Financial Times, DER SPIEGEL, and Global Citizen. Her photo works on the LGBTQ community have been exhibited in over 15 cities around the world. Currently, she has been working as a photographer at THE STANDARD, a leading media outlet from Thailand covering news, culture, and lifestyle content.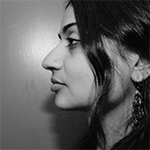 Iman Al-Dabbagh is a Saudi/Palestinian/Armenian photographer based in Jeddah. She works on long-term visual narratives addressing human issues, love and social taboos in conservative societies, identity, and self-image. The stories she makes are narrated by her own life events and experiences. In 2016 she received the AFAC/Magnum Foundation/Prince Claus grant. And in 2019 she received the Women Photograph + NikonUSA grant. Iman is a contributing member of The Everyday Projects (@EverydayMiddleEast) since 2014. She's also a member of Diversify, Women Photograph, and The Journal Collective. Iman's work has been published in the New York Times, Wall Street Journal, Washington Post, Spiegel, Zeit, The Los Angeles Times, and more.
DAY 2 | 26 FEBRUARY 2021 | FRIDAY
11:00-13:00 | இணையவெளிக் கருத்தரங்கம் | பருவ நிலை மாற்றம் குறித்து ஊடகங்களில் விவாதித்தல்: பன்முக உரையாடல்கள்
Session description
பருவ நிலை மாற்றம் குறித்து ஊடகங்களில் விவாதித்தல்: பன்முக உரையாடல்கள்
பருவ நிலை மாற்றம் உள்ளிட்ட சுற்றுச் சூழல் சிக்கல்கள் வரலாற்றின் பதிவுகளில் உறைந்து நிற்கும் செய்திப் பதிவு மட்டுமல்ல. அது நம் உலகை அடிப்படையாகவே மாற்றுகிறது தென்னிந்திய சுழலில் பெருகி வரும் சுற்றுச் சூழல் நெருக்கடிகள் குறித்து ஊடகங்களில் கூடுதல் செறிவுடன் வழங்குவதற்கான திறந்த உரையாடல் களம் உருவாக்குவதற்கான தமிழ் இணைய வெளி கருத்தரங்கத்தில் பங்கேற்க அழைக்கிறோம். சிடி ஸ்க்ரிப்ட்ஸ் 2021 பருவ நிலை மாற்றம், அதன் விளைவுகள் குறித்து ஊடகங்களில் எழுதுவதைப் பற்றிய தமிழ் இணைய வெளிக் கருத்தரங்கம் ஒன்றை ஒழுங்கமைத்துள்ளது. சுற்றுச் சூழல் அமைப்பான பூவுலகின் நண்பர்கள் குழுவைச் சேர்ந்த திரு. சுந்தரராஜன், இந்திய, குறிப்பாக தமிழகச் சூழலில், சுற்றுச் சூழல், மற்றும் பருவ நிலை மாற்றங்கள் குறித்த இதழியல் துறை அறிக்கைகள் பற்றி உரையாற்றுவார். கருத்தரங்கப் பங்கேற்பாளர்களுக்கு பத்திரிகை நிருபர்கள் பருவ நிலை மாற்றம் உள்ளிட்ட சுற்றுச் சூழல் குறித்து தெளிவான செய்தி அறிக்கை வழங்க உதவும் கையேடு மற்றும் பருவ நிலை மாற்றம் தொடர்பான ஒரு சொல்லடைவும் வழங்கப்படும். ஊடகத்துறை நிருபர்கள், சுற்றுச் சூழல் குறித்து எழுத ஆர்வம் கொண்ட இதழியல் மற்றும் வெகுசன ஊடகத் துறைகள் சார் மாணவர்கள் ஆகியோரை இக்கருத்தரங்கில் கலந்து கொள்ள அழைக்கிறோம். அனுமதி இலவசம். பதிவு செய்து கொள்ள:
cityscripts.iihs.co.in
  ஏதேனும் கேள்விகள் இருந்தால்
wordlab@iihs.ac.in
க்கு எழுதுங்கள்.
Facilitator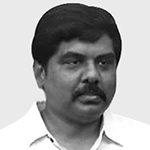 G. Sundarrajan of the environmental advocacy group, Poovulagin Nanbargal, is among the most vocal advocates for environmental protection and action in Tamil Nadu. His organisation has and continues to raise many pertinent issues related to the state of the environment in Tamil Nadu.
15:00-16:00 | Virtual Library Walk | Dokk1 Public Library & Cultural Centre, Aarhus, Denmark
Session description
Join Marie Østergård, Library Director at Aarhus Public Libraries, as she takes you through Dokk1 public library. The session will focus on the architecture of the building, how the library space is used and how the institution sits within the city.
Facilitator 
Marie Østergård is Library Director at Aarhus Public Libraries. Since 2001, she has been part of Aarhus Public Libraries' development of the physical library of the future. Focusing on interactions, user-involvement, network-development, prototyping and communication in the physical library space, Aarhus has investigated new technologies, involvement processes and learning. In a wide range of projects and processes with users, network and partners she has focused on the development of the "next library" – the library of the future. From 2005, Marie was the project leader of the building of Dokk1, implementing and developing these ideas as well as introducing new forms of user- and citizen involvement in the planning and building of Dokk1. Marie is also part of Ineli – International Network of Emerging Library Innovators. 
16:15-17:30 | Photos and Conversations | World Premiere of What Makes a Home
Session description
What makes a home during the time of Coronavirus? The Danish Cultural Institute asked this question to people in India, Denmark and Russia, and the submissions were as captivating as they were diverse. When the global pandemic hit, we asked our followers to share pictures and videos of the objects, feelings and activities that made wherever they were feel like home during lockdowns and movement restrictions. In this session Director of the Danish Cultural Institute in India Thomas Sehested will present the worldwide vernissage of the online exhibition of "What Makes A Home?" and elaborate on the observations and outcomes of the project.  Welcome to 'What Makes a Home' – an exhibition capturing a shared global moment in world history.
Panelists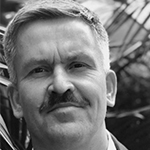 Thomas Sehested is Director of the Danish Cultural Institute in India. He has been passionate about everything Indian for decades and published "India – the world's next superpower" in 2010.  He is President of the EUNIC Delhi cluster and a board member of the Indo-Danish Chamber of Commerce (IDCC).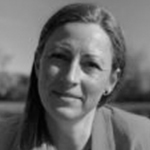 Henriette Borg Reinholdt is the Director of Danish Cultural Institute in St Petersburg, Russia. She holds a master in Russian studies and anthropology. Over the last 20 years Henriette has moved around and has many times lived outside of her home country Denmark: in France, Kazakhstan, Georgia and Russia. For the last year her home has been St Petersburg, Russia, where she lives with her husband and two daughters. "Home can be anywhere. Home is where you live and love".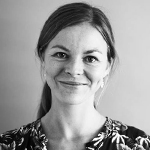 Anne Splittorff is communication officer at the Headquarters of the Danish Cultural Institute in Copenhagen. She holds a master's degree in journalism. Privately she lives in a two room apartment in Copenhagen, which is filled with furniture – handmade by her grandfather.  These furniture makes a home for her, because every stain and notch symbolizes a childhood memory.
18:30-20:00 | Conversation on Mental Health | Home, Homelessness, and (In)Sanity in the Age of Corona
Session description
'Home' is a romantic concept, but it is also a fraught concept. The pandemic revealed the extreme disparities in the way people around the world relate to the idea of home. For some, it became a cocoon, pregnant with new Instagrammable possibilities. For others, the reality of home as a site of violence acquired a deadly new intensity. For yet others, who ended up dead on roads and railway tracks, home was a mirage they would never grasp. 
Come join us as we discuss these ideas on a much needed panel on the issues of mental health during the pandemic.
Panelists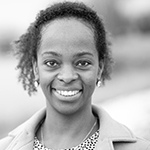 Maji Hailemariam is an assistant professor in the Department of Obstetrics, Gynecology, and Reproductive Biology in the College of Human Medicine. Her research focuses on mental health of underserved populations. Dr. Hailemariam holds a PhD in mental health epidemiology from Addis Ababa University, Ethiopia. Before joining the Department of Obstetrics, Gynecology, and Reproductive Biology, Dr. Hailemariam completed a postdoctoral program at the Division of Public Health, MSU-Flint.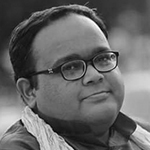 Abhishek Anicca is a writer, poet and researcher. He identifies as a person with locomotor disability and chronic illness which shapes his academic and creative endeavours. He has done his Master's in Development Studies from TISS, Mumbai and his MPhil from Ambedkar University, Delhi where he was working on disability and masculinity as a research scholar. He has written on disability and illness for the Times of India, The Quint Fit, Mad in Asia, Devex among others. He has also written on socio-political issues for DNA  as a columnist and has contributed longform essays to a number of literary magazines and websites. His poems have been published in Nether Quarterly, Indian Cultural Forum, The Alipore Post, Samalochan and Prabhat Khabar among others.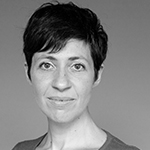 Irene Caselli is a multimedia reporter and writer now focusing on sexuality, women's rights and early childhood. Earlier in her career she spent a decade as a foreign correspondent in Latin America. She worked for the BBC in Venezuela when Hugo Chávez died, and her work has appeared in numerous publications, including the Washington Post, The Guardian and El País. In 2019 she was hired as the "First 1,000 Days" correspondent for The Correspondent, a transnational, member-funded platform. She was one of just five staff writers chosen among 2,000 applicants. When The Correspondent shut down in December 2020, she launched her own newsletter, The First 1,000 Days. Irene published a chapter in Unbias the News, a book that focuses on how to have more diversity in newsrooms. One of her short films on women's football and gender inequality received a prize for collaborative journalism.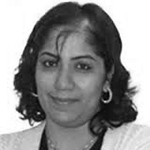 Smriti Joshi is one the first certified tele mental health professionals in Asia and a clinical psychologist with a rich experience of 20 years in the field of mental health. She works as the Lead Psychologist for Wysa, world's first mental health chatbot, and has contributed to designing therapeutic intervention programs as well as mentoring a remote team of therapists offering text based therapeutic support via Wysa. She's striving hard to popularize telemental health as a means of service delivery to reach the remotest corners of the country. She's a tedx speaker and also been invited as a key-note speaker at national conferences to motivate upcoming psychologists to adopt telemental health as well as presented papers and authored chapters on the same.  She has trained mental health professionals in private and government set ups in delivering counselling online, one of the key modes to bridge the huge gap that exists between service users and service providers. She's been providing online and offline counselling to women and youngsters in need, without fee since 2015.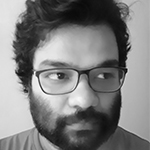 Tanmoy Goswami is the founder of Sanity by Tanmoy  (https://sanitybytanmoy.substack.com/), a fully reader-funded platform with original reporting and essays on the politics, economics, and culture of global mental health. Until recently, he was the world's first sanity correspondent at The Correspondent. His book on India's mental health movement is due to be published by Penguin Random House India later in the year. Tanmoy is an advisor to Project SIREN, which monitors and rates the quality of suicide reporting in leading English newspapers in India, and a part of various suicide prevention working groups. Before switching to mental health propelled by his own experience of living with depression, anxiety, and self-harm, Tanmoy was associate editor of Economic Times Prime and head of the desk at Fortune India. He is a winner of IE Business School Madrid's Prize for Economic Journalism in Asia. 
DAY 3 | 27 FEBRUARY 2021 | SATURDAY
10:00 | Audio Guide Release | Explore Lodhi Gardens Using Sound
Session description
This audio guide to the Lodhi Gardens is an invitation to build/ explore/excavate your subjective relationship with your city and its ecology. You can listen to the audio in the comfort of your home, or at the Lodhi Gardens, if you happen to be in Delhi and join us for a discussion in the evening.
11:00 - 13:00 | Webinar Series | Ways of Telling: Reporting Better About Climate Change
Session description
Climate change stories are hard to tell. It is critical that journalists report sensitively and take the time to listen to those worst affected.  At City Scripts 2021, IIHS is hosting a free webinar series in English, Kannada and Tamil on the reporting of climate change and environmental issues. Participants will also receive an online copy of a comprehensive climate change glossary as well as a handbook on reporting put together by Sibi Arasu and the IIHS Word Lab. We invite all journalists, journalism and mass communication students interested in climate change reporting to sign up!
Panelists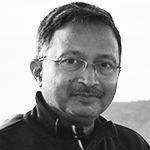 Managing Editor, Mongabay-India, S. Gopikrishna Warrier (Gopi) is an environment journalist with years of experience in communication in Asia and Africa. Before joining Mongabay, he wrote environment stories for publications such as the India Climate Dialogue, Nature India, The Hindu, Frontline, Times of India, etc. He has been a media trainer and handled communication for international agricultural research organisations such as ICRISAT and the Africa Rice Center. He has earlier worked with The Hindu Business Line newspaper and Down to Earth magazine, and also a few national environmental NGOs.
15:00-17:30 | Virtual Library and Archive Walks - IIHS Library, IISc Archives, Madras Literary Society, Archives at NCBS and The IFA Archive
Session description
Thinking about the time you could actually visit a library? We got you. 
City Scripts brings you a virtual tour of different library and archive spaces from along with a fun interactive session with librarians. The discussion will focus on the impact of the pandemic on library spaces, the newfound importance of libraries in our lives and more.
18:00-19:00 | Lodhi Gardens Audio Guide Discussion
Session description
Kush is a gardener and forager based out of Delhi. He spends most of his time in the numerous gardens, parks and forests of the city. Over the years he has befriended the Maalis from the Horticulture Dept, granting him access to invaluable gardening tips, an occasional harvest and a plethora of stories, anecdotes and collectables. His walks in the Lodhi are a glimpse into the world of edible plants, forgeable art material and hidden fungi townships. His guide to the Lodhi Gardens is an invitation to build/ explore/ excavate your subjective relationship with your city and its ecology. You can listen to the audio in the comfort of your home, or at the Lodhi Gardens, if you happen to be in Delhi and join us for a discussion in the evening.
Panelists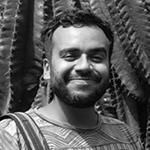 Kush Sethi is a gardener and forager based out of Delhi. Formally trained in Green Chemistry, he transitioned into urban ecology while working as a researcher for the Delhi Ridge. He now spends most of his time in the numerous gardens, parks and forests of the city, observing weeds, trees, shrubs and seeds. Over the years he has befriended the Maali's from government Horticulture Departments, granting him access to invaluable gardening tips, an occasional harvest and a plethora of stories, anecdotes and collectables. His walks in the Lodhi Gardens are a glimpse into the world of edible plants, forgeable art material, beautiful garbage dumps and hidden microbial townships. His guide to the gardens is an invitation to build/ explore/ excavate your subjective relationship with your city and its ecology.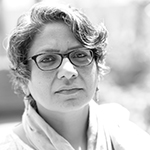 Aastha Chauhan Born in Ajmer, Rajasthan in 1981, Aastha studied sculpture at the Panjab and  later Delhi University. Her art practise can be defined as public, socially engaged and site specific. She  has worked in the neighbourhood of Khirkee in South Delhi since 2005, initially  with KHOJ International Artists Association as their Community Arts coordinator  till 2011 and independently since. She is also interested in micro broadcasting and since 2008 has worked closely  with the 90.4MHz Henvalvani community radio station in Chamba, Uttarakhand.  Her projects are collaborative, multidisciplinary in nature and are mostly self funded/self-sustained long term engagements. With a focus on two geographies/locations (Chamba and Khirkee), she is able to weave (what she hopes are)  meaningful projects with a strong subtext of cultural activism. She has taught at Ambedkar University, Delhi and is currently working with  Srishti Institute of Art Design and Technology.  She lives and works between Delhi and Bangalore.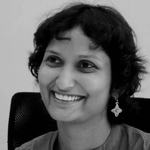 Prathigna Poonacha Kodira earned MSc in Human Settlements from Katholieke University, Belgium. She is Consultant – Practice at IIHS and part of the School of Environment and Sustainability. She mainly works with the climate change team and currently works on the CARIAA| ASSAR research programme. Her work focuses on understanding climate change impacts and responses in urban and peri-urban geographies both from top-down and bottom up perspectives. In peri-urban Bangalore, her research looks at how communities are responding to climatic and non-climatic risks in the context of rapid social and ecological changes with a particular focus on gender dynamics. She is also interested in understanding and applying various tools to enable multi-stakeholder participation in decision making especially in the urban context. One such tool is Transformative Scenario Planning which facilitates her interaction with diverse stakeholders to imagine the future of water in Bengaluru.
19:00-20:00 | Author in Conversation | Age of Pandemics
Session description
If there's anything this pandemic has taught us is how little we really know about pandemics. In this session of 'Author-in-conversation with Chinmay Tumbe', we discuss his latest work, 'The Age of Pandemics' in the context of the COVID-19 pandemic and more. The session will be  moderated by Somak Ghoshal.
Panelists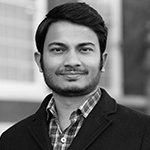 Chinmay Tumbe loves to laugh and learn. He is passionate about migration, cities and history, and is currently a faculty member at the Indian Institute of Management Ahmedabad. An alumnus of the London School of Economics and Political Science, the Indian Institute of Management Bangalore; Ruia College, Mumbai; and Rishi Valley School, Madanapalle; he has been a faculty member at the Tata Institute of Social Sciences, Hyderabad. He was a 2013 Jean Monnet Fellow at the European University Institute, Florence, and the 2018 Alfred D. Chandler Jr. International Visiting Scholar in Business History at Harvard Business School, Boston. His first book, India Moving: A History of Migration, was published in 2018. This is his second book.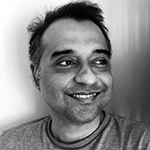 Somak Ghoshal is a writer, editor and journalist interested in the arts, culture, and human rights.
DAY 4 | 28 FEBRUARY 2021 | SUNDAY
11:00 - 13:00 | ವೆಬಿನಾರ್ | ದಕ್ಷಿಣ ಬಾರತದಲ್ಲಿ ಗೋಚರಿಸುತ್ತಿರುವ ಪರಿಸರದ ಬಿಕ್ಕಟ್ಟುಗಳ ಕುರಿತಂತೆ ವರದಿ ಮಾಡುವುದನ್ನು ಸದೃಢಗೊಳಿಸಲು ಕನ್ನಡ ವೆಬಿನಾರಿಗೆ ಆಹ್ವಾನ
Session description
ಹವಾಮಾನ ಬದಲಾವಣೆಯಿಂದಾದ ವಿಪತ್ತುಗಳ ಕುರಿತು ವರದಿ ಮಾಡುವುದು ಸುಲಭವಲ್ಲ. ಹವಾಮಾನ ಬದಲಾವಣೆಯ ವಿಪತ್ತುಗಳ ಬಗೆಗಿನ  ವರದಿ ಮಾಡುವಾಗ ಪತ್ರಕರ್ತರು ನೊಂದವರೊಂದಿಗೆ ಸೂಕ್ಷ್ಮತೆ, ಸಂವೇದನೆ  ಮತ್ತು ತಾಳ್ಮೆಯಿಂದಿರುವುದು  ತುಂಬಾ ಮುಖ್ಯವಾಗುತ್ತದೆ. ಸಿಟಿ ಸ್ಕ್ರಿಪ್ಟ್ಸ್ ೨೦೨೧ ರ ಭಾಗವಾಗಿ ಐ ಐ ಎಚ್ ಎಸ್ ನ ವತಿಯಿಂದ ಇಂಗ್ಲಿಷ್, ಕನ್ನಡ ಮತ್ತು ತಮಿಳಿನಲ್ಲಿ ಹವಾಮಾನ ಬದಲಾವಣೆ ಮತ್ತು ಪ್ರಸ್ತುತ ವಾತಾವರಣದ  ಸಮಸ್ಯೆಗಳ ಕುರಿತು ವರದಿ ಮಾಡುವುದರ ಬಗ್ಗೆ  ಉಚಿತ ವೆಬಿನಾರ್ ಸರಣಿಯನ್ನು ನಡೆಸಲಾಗುತ್ತಿದೆ. ಈ ವಿಚಾರ ಸರಣಿಯ ಇಂಗ್ಲಿಷ್ ವೆಬಿನಾರ್ ಅನ್ನು ಮೊಂಗಾಬೆ-ಇಂಡಿಯಾ ದ ವ್ಯವಸ್ಥಾಪಕ ಸಂಪಾದಕರಾದ ಶ್ರೀ ಗೋಪಿ ವಾರಿಯರ್, ಕನ್ನಡ ವೆಬಿನಾರ್ ಅನ್ನು ಪತ್ರಕರ್ತರಾದ ಶ್ರೀ ಮೋಹಿತ್ ರಾವ್ ಹಾಗೂ ಶ್ರೀ ಸಿಬಿ ಅರಸು ಮತ್ತು ತಮಿಳು ವೆಬಿನಾರ್ ಅನ್ನು ಪೂವುಳಾಗಿನ್ ನಂಬಾರ್ಗಳ್ ಸೇವಾ ಸಂಸ್ಥೆಯ ಶ್ರೀ ಆರ್. ಸುಂದರರಾಜನ್ ಅವರು ನಡೆಸಿಕೊಡಲಿದ್ದಾರೆ. 
ಈ ವೆಬಿನಾರ್ ನಲ್ಲಿ ಭಾಗವಹಿಸುವವರಿಗೆ ನಮ್ಮ ಸಂಸ್ಥೆಯ ವರ್ಡ್ ಲ್ಯಾಬ್ ಮತ್ತು
ಶ್ರೀ ಸಿಬಿ ಅರಸುರವರಿಂದ ಸಂಯೋಜಿತ ಹವಾಮಾನ ಬದಲಾವಣೆಯನ್ನು ಉತ್ತಮವಾಗಿ ವರದಿ ಮಾಡಲು ಸಹಾಯವಾಗುವ ಕೈಪಿಡಿ ಮತ್ತು ಹವಾಮಾನ ವೈಪರೀತ್ಯ ಮತ್ತು ಬದಲಾವಣೆಯ  ಕುರಿತಾದ ತಾಂತ್ರಿಕ ಪದಗಳ  ಶಬ್ದ ಸಂಗ್ರಹದ ವಿದ್ಯುನ್ಮಾನ ಪ್ರತಿಗಳನ್ನು ಸಹ ನೀಡಲಾಗುತ್ತದೆ. ಈ ಉಚಿತ ವೆಬಿನಾರ್ ‌ಸರಣಿಯಲ್ಲಿ ನೋಂದಾಯಿಸಿಕೊಳ್ಳಲು ಹವಾಮಾನ ಬದಲಾವಣೆಯ ಕುರಿತು ವರದಿ ಮಾಡಲು ಆಸಕ್ತಿ ಹೊಂದಿರುವ ಎಲ್ಲಾ ಪತ್ರಕರ್ತರನ್ನು, ಪತ್ರಿಕೋದ್ಯಮ ಮತ್ತು ಸಮೂಹ ಸಂವಹನ ವಿದ್ಯಾರ್ಥಿಗಳನ್ನು ಈ ಮೂಲಕ ಆಹ್ವಾನಿಸುತ್ತೇವೆ. ಈ ವಿಚಾರ ಸರಣಿಯ ಕುರಿತು ನಿಮಗೆ ಯಾವುದೇ ಪ್ರಶ್ನೆಗಳಿದ್ದರೆ, ನಮ್ಮ ಈ ಮೇಲ್
wordlab@iihs.ac.in
ಮುಖಾಂತರ ಸಂಪರ್ಕಿಸಿ.
Panelists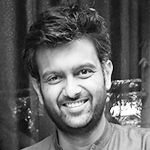 Mohit Rao is an independent journalist based in Bengaluru. He was part of The Hindu's Karnataka bureau from 2011 to 2019. For five years during this time, he served as an environment reporter, also focusing on the agrarian economy, political data and development stories that lie at the intersection of policy and society. He was a fellow of the Young Connectors of the Future programme, conducted by the Swedish Institute, in 2014; and an India-Germany Media Ambassador fellow in 2016. In December 2019, he walked 260 km along the Betwa River in Bundelkhand as part of the Moving Upstream fellowship.
Sibi Arasu is an independent journalist based in Bangalore. He writes primarily on environmental issues and climate change. He has worked as a journalist for more than a decade and has written for several leading Indian and international publications, including the BBC, Hakai Magazine, Caravan magazine, The Hindu, The Times of India, and the Hindustan Times among others. He is the recipient of the Red Ink Awards 2019 (Special mention in the environmental journalism category), the Asian Environmental Journalism Award 2019, the Environmental journalist of the year 2018 award offered by the Prem Bhatia Memorial Trust, and the environmental story of the year award 2014 offered by the Indo-German environment partnership.
15:00-16:00 | Virtual Library Walk - Cologne Public Library
Session description
The Cologne Public Library System is among the biggest and most important in Germany. They are the pioneers of participatory offerings and digital services ( like the first Makerspace in a German library, STEM Storytime Volunteers, virtual reality courses or "Science Slams" )  In 2015 the Cologne Public Library was awarded the distinction "Library of the Year" for its groundbreaking strategic work. Join us for a virtual tour with the Director Dr. Hannelore Vogt.
Panelists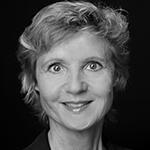 Dr. Hannelore Vogt is the director of the Cologne Public Library. Under her leadership, the Cologne Public Library was named the national Library of the Year in 2015, as was the Würzburg Public Library, of which she was previously director. In 2016 she was honoured by the Cologne Cultural Department as "Cultural Manager of the Year" and in 2019 she was awarded the Karl-Preusker-Medal by Library and Information in Germany – Federal Union of German Library Associations (BID) for her "innovative thinking and action". The medal is awarded to those who have distinguished themselves in their support and advancement of the cultural and educational mandates of librarianship. Dr. Vogt has a degree in Library Science, a Master's Degree in Cultural Management and a Doctorate in Marketing.
16:15-17:30 | Public Art Walk | Art Under Lockdown with Gábor Doleviczényi
Session description
In a recorded video, Gabor provides an overview of how street art/graffiti can appear in public spaces. Beginning with the smallest "tag", the signature, the video works its way up to elaborate murals, as he lists the different methods and approaches. He also touches on the approval (or disapproval) with which the interventions are met – which is absolutely of secondary importance to him! The virtual tour will be followed by a live video conversation between Gabor and the audience, answering questions and discussing impressions of the art presented.
Panelists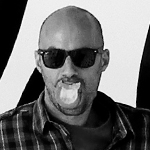 Gábor Doleviczényi has been painting and conquering public space since 1992. Work begins in the mind. Everyday experiences, inspiring conversations and his immediate environment, family, friends and artists who accompany him along the way, result in combinations that are difficult to explain and that move him to put them into practice. When ideas are put into practice he knows what he wants the result to be. The resources that are used can be very different.
18:00-19:15 | Playback Theatre | A Chapter in the Pandemic by First Drop Theatre
Session description
Boxed together inside walls, what stories would you tell? What were your challenges? What was your 2020 like? City Scripts 2021 is ending with a lookback on the year that changed everything. Come tell us what your 2020 was like in First Drop Theatre's 'A Chapter in the Pandemic Times', a playback performance around your lived experiences in times of COVID. Limited seats.
Panelists
First Drop Theatre, a Bangalore based Applied Theatre company, was started in 2015 by Radhika and Bejoy with the underlying motto- 'Theatre For All, Theatre For Life'. First Drop Theatre uses tools of Applied Theatre (Playback Theatre, Theatre of the Oppressed and Applied Improvisation) and Expressive Arts in their work with corporates, health care institutes and educational institutions. The First Drop team consists of individuals from different walks of life, all with a passion for the beauty of stories and the connections that get forged through stories.
19:30-20:30 | Author(s) in Conversation | Singing in the Dark: A Global Anthology of Poetry Under Lockdown
Session description
In a fleeting moment, everything we always understood of the world changed forever. We close City Scripts with an intercontinental collection of poetic responses at a time when the coronavirus pandemic dramatically altered our world as part of our author-in-conversation session with the poets and editors of 'Singing in the Dark: A Global Anthology of Poetry under Lockdown'. From the trauma of solitude, the unexpected transformation in the expression of interpersonal relationships, the even sharper visibility of the class divide, the marvellous revival of nature to the profound realisation of the transience of human existence, the poems capture it all.
Panelists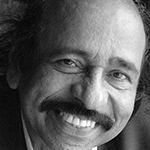 K Satchidanandan is a poet, playwright, fiction writer, travel writer, editor and social and literary critic in Malayalam/English with well over 70 original works and 30 books of translations of poetry from across the world. He was a Professor of English in Kerala, Editor, Indian Literature, Chief Executive, Sahitya Akademi and Professor and Director, Translation Studies and Training, IGNOU, Delhi. He has read his poetry and lectured in more than 30 countries in six continents and won 51 awards and Fellowships including the Sahitya Akademi Award, The Poet Laureate Award from Tata Litfest, Knighthood from the Govt of Italy, India-Poland Friendship Medal and Dante Medal from Ravenna. Satchidanandan has 32 collections of poems in 18 languages including Arabic, German, French, Italian, English, Irish, Chinese and Japanese besides all major Indian languages. His latest works in English are While I Write ( Selected Poems, Harper Collins) The Misplaced Objects and Other Poems ( Sahitya Akademi, Delhi), The Missing Rib ( Collected Poems  1973-2015), Not Only the Oceans ( both from Poetrywala, Bombay) Positions ( Essays on Indian Literature ( Niyogi Books, Delhi), Words Matter: Writings Against Silence ( Essays), Singing in the Dark: A Global Anthology of PoetryUnder LockDown, both edited, the latter along with Nishi Chawla, pub. Penguin-Random House).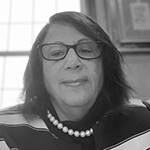 Nishi Chawla is an academician and a writer. She has  six collections of poetry, ten plays, and two novels, two screenplays and two independent movies, to her credit. Nishi Chawla holds a Ph. D. in English from The George Washington University, Washington, D.C. USA. After teaching for nearly twenty years as a tenured Professor of English at Delhi University, India, she had migrated with her family to a suburb of Washington, D.C. She has taught at the University of Maryland from 1999 until 2014. She is now on the faculty of Thomas Edison State University, New Jersey, USA. Nishi Chawla's plays are staged both in the USA and in India.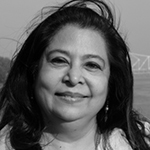 Anjum Katyal  is a writer, editor and translator. She has been Chief Editor, Seagull Books, as well as Editor, Seagull Theatre Quarterly Calcutta, Web Editor, Saregama-HMV and Editor, Art and the City.. She is the author of several books on theatre and performance, and has translated works by Habib Tanvir, Mahasweta Devi and Meera Mukherjee. She is currently Curator, Nabanna Earth Weekend (NEW) festival of arts and ideas. She also writes poetry and sings the blues.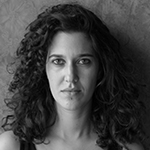 Asmaa Azaizeh is a poet, performer, and essayist based in Haifa. She was born in 1985 in the village of Daburieh, in the Lower Galilee, Palestine. For several years Asmaa worked as a journalist for Palestinian and Arabic newspapers, as well as a presenter for Television and Radio. In 2010 Asmaa received the Debutant Writer Award from Al Qattan Foundation, for her volume of poetry, Liwa, published in 2011 with Dar Al Ahliya, Jordan. Asmaa became the first Director of the Mahmoud Darwish Museum in Ramallah in 2012. Her second collection, As The Woman From Lod Bore Me, was published in 2015. Her most recent collection Don't Believe Me If I Talked To You Of War was published in 2019 in Arabic, Dutch, and Swedish. Her poetry has been translated to English, German, Spanish, Farsi, Swedish, Italian, Greek and Hebrew, among others.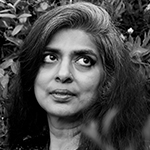 Pushcart Prize nominee Sophia Naz has published in  numerous literary journals and anthologies over the last two decades, Naz's poetry was part of the curriculum of Ethnopoetics in ModPo ( Modern & Contemporary American Poetry) an online course offered by the University of Pennsylvania. She has authored three poetry collections; Peripheries  (Cyberhex 2015), Pointillism  (Copper Coin 2017) and Date Palms (City Press 2017) and Shehnaz,  a biography (Penguin Random House 2019). Open Zero, her fourth collection of poetry will be published by Yoda Press in 2021.
Sarabjeet Garcha